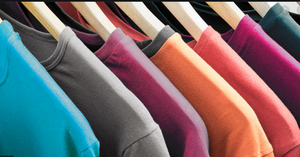 HOW DO I STYLE A PLAIN T-SHIRT ?
Every man's favourite fashion item is the T-shirt. Plain t-shirts are an essential part of every outfit. Plain T-shirts are always in style. It's straightforward, like most males, and needs few judgments when worn. For most males, it's been the go-to piece of clothing. We buy them in bulk, frequently from the same manufacturer, and don't bother about changing them until they break.This isn't the greatest course of action.The nice thing about a basic t-shirt is that it goes with almost any outfit. It's appropriate for both casual and formal occasions.Do you have any ideas about how to style plain t-shirts? Here's how you rock the simple T-shirt, which is everyone's favorite item of apparel.
Plain t-shirts with pair of dark denim jeans.
Jeans will never disappoint you, with perfect fit jeans you can't go wrong. Plain t-shirts looks the best with tight fit jeans. When you are confused about what to wear with plain tees, without any second thought go for  jeans.
Plain T-Shirt under check shirts
Pair your basic t-shirt with a cool basic shirt that you already own. Donning a shirt over your basic tee instantly gives your look a cool and a  smart look, this look is plain but elegant


Plain T-Shirt with ripped jeans
basic t-shirt
and ripped jeans combo can make you look as classy as you could ever think of. A pair of ripped or distressed jeans can give your look a fashion-forward twist Pair a ripped jeans with a basic tee and hit the casual party with a bang. for choosing the right colour of plain t-shirt subscribe to our newsletter for latest updates
---